Step-down services for children and young adults
At Young Foundations, we specialise in residential step-down services, and specialist education, for children and young people with complex needs.
JOB TITLE: Administrator
STATUS: Full time / Permanent/ (flexible working hours dependent)
ACCOUNTABLE TO: Registered Home Manager
JOB DESCRIPTION
Purpose and summary of job
The Administrator has a key responsibility for the administrative function of the home and its efficient operation. This role carries with it significant autonomy and therefore, thinking on your feet, problem-solving and an ability to liaise with a wide range of people, are all important qualities. Quality assurance is also a key part of the job and includes administrative procedures that impact on the establishment as a whole.
Duties & Responsibilities:
To look at potential candidates via the Hireful site for various roles within home. Arrange interviews, carry out interviews, inform HR to send out employee packs to successful candidates. Send correspondence to unsuccessful candidates.
Apply for DBS, request identification from successful candidate to verify DBS, verify DBS.
Send our request for references and verify reference upon return
Once employee pack/documents have been returned, scan over to HR.
Set up all personnel files and keep them up to date and current with employees' information.
Inform HR and payroll of any sickness, arrange sickness meetings.
Update the training matrix with any training that is completed/ongoing/refresher due/booked in.
Allocate all staff mandatory training via The Training Hub.
Rota Returns/checking analysis and returning to payroll. Informing payroll of any changes.
Support with update of the Annex A
General administration duties, filing, photocopying, scanning, telephone calls.
Support with coding registered manager, deputies cards and petty cash oversight.
Support with creating Rota alongside deputy manager.
Setting up new staff access for the home.
• To collate and prepare draft reports, which may be of a complex or highly confidential nature and to ensure that all reports, correspondence and routine information processed by the Admin office are produced to a high standard within agreed timescales
29Th – 6TH JUNE
General
• To attend for work reliably and punctually.
• To remain vigilant and do everything possible to protect pupils/residents and others from abuse
• To continuously develop your own practice, taking responsibility for identifying and addressing own training and development needs.
In carrying out the tasks in this job description you have a duty (under Health & Safety legislation) to take reasonable care for the health and safety of yourself and that of others. This implies taking positive steps to monitor and maintain a safe and secure working environment.
• To carry out, as and when required, any additional tasks and responsibilities as are reasonably compatible with this job description and its objectives.
SAFEGUARDING
Young Foundations is committed to the safeguarding and promotion of the welfare of all children and young people in our care. All staff have a key role and responsibility in this area. As Team Leader you are required to lead on safeguarding/support staff in the same
This post is subject to an Enhanced Disclosure check.
Young Foundations meet the cost of the Enhanced Disclosure check.
To have a clear understanding of GDPR and confidently in the work place.
Due to the nature of your work, circumstances may arise which are unpredictable and you may be required to carry out duties that are not outlined in this Job Description but are requested by the Deputy /Head of Care Head or Deputy /Head Teacher. On such occasions we will strive to give you adequate notice and guidance of these duties.
REVIEW
This job description will be reviewed at least once per year and may be subject to amendment or modification at any time after consultation with the post holder. It is not a comprehensive statement of procedures and tasks but sets out the main expectations of the establishment in relation to the post holder's professional responsibilities, duties and grading.
PERSON SPECIFICATION
To do this job effectively a person will need:-
Essential criteria for this post are shown in bold:
Knowledge:
• Knowledge of key IT and systems based software packages inc MOS/VLE data MIS
• Knowledge of key aspects of Health and Safety legislation as it applies to an office environment
• Knowledge of what constitutes good office practice
• Knowledge of key aspects of other legislation such as Data Protection, Anti-discrimination etc
• Knowledge of management processes included in the job description
Skills and Abilities:
• Ability to attend work punctually, reliably and apply flexibility and responsiveness of working practice to meet the needs of the school
• Ability to communicate effectively, verbally, electronically and in writing, on a variety of topics with a wide range of other people
• Ability to plan and organise effectively
• Ability to evaluate and develop systems
• Ability to produce complex documents (statistical, management reports, graphs etc)
• Ability to set up and maintain efficient systems for the storage and easy retrieval of information (paper and mainly computer-based)
• Ability to manage financial accounts and budgets
• Ability to use current versions of Microsoft Office applications competently (Word, Excel, Outlook)
• Ability to manage own time to deal with multiple tasks effectively
• Ability to manage a busy environment and ensure the delivery of an efficient and always personable service to internal and external people
• Ability to take decisions and action on basis of own initiative
• Ability to ensure that appropriate levels of confidentiality are maintained
• Ability to accurately interpret the needs of others and provide appropriate administrative solutions
• Ability to influence the standard of implementation of procedures by managers in other departments
• Ability to type quickly and accurately (from audio tape where appropriate)
Qualifications:
• No criminal record including convictions, cautions, reprimands, bindings over or warnings which may be relevant to the safety and welfare of pupils/residents or staff
• NVQ/Equiv in Administration
• Recognised typing/word processing qualification
• Minimum of GCSE A-C(or Equiv) English and Maths (or ability to prove competence at equivalent level)
Experience:
• Experience of working in administrator role and care environment
• Experience of organising multiple tasks and managing own time effectively
• Experience of working with quality standards/OFSTED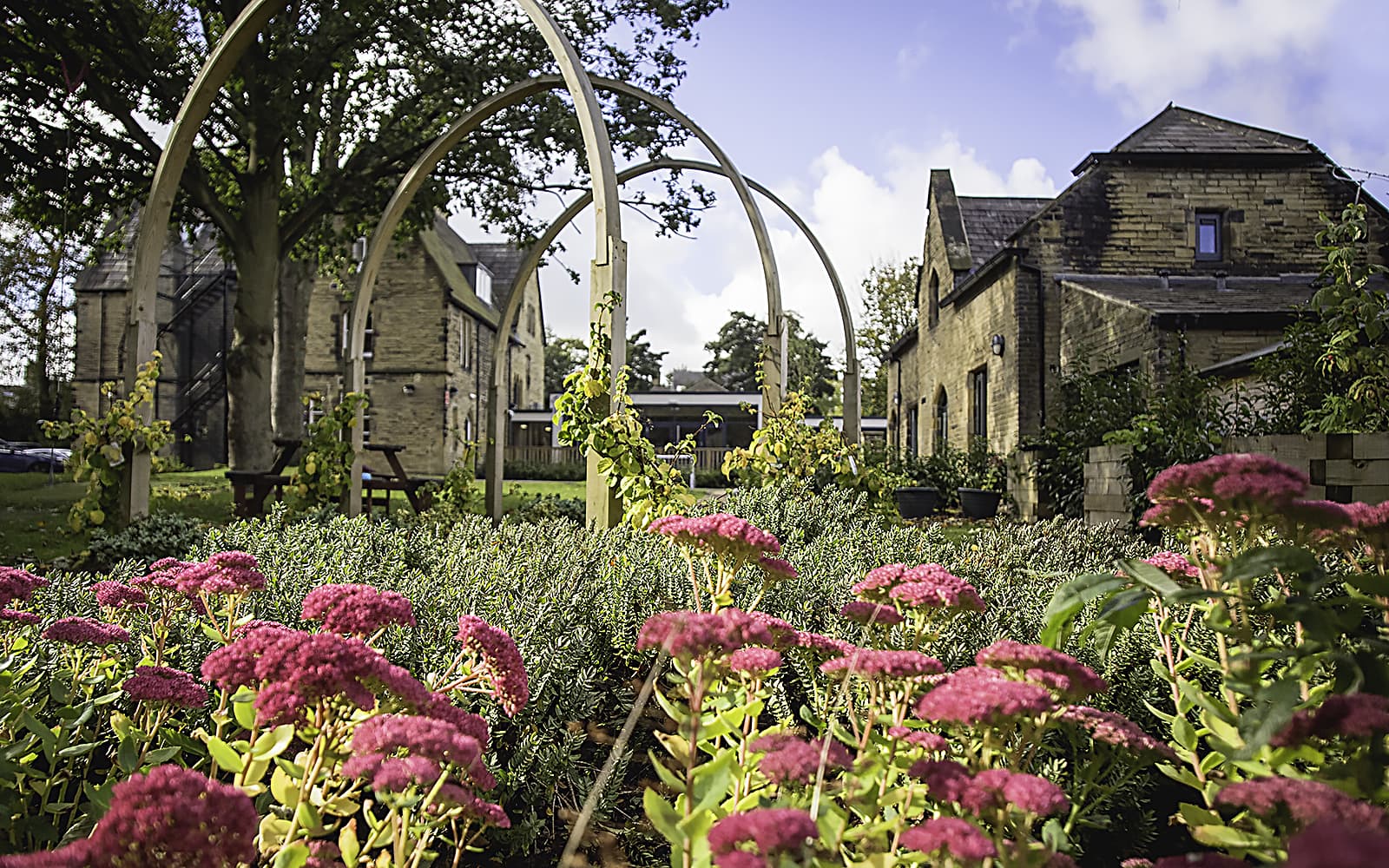 About Stafford Hall School
Stafford Hall School caters for children and young people who have autism, severe and complex learning difficulties and who exhibit associated challenging behaviours.
The school can accommodate up to 12 children and young people from ages 11 to 19. The school is mixed gender and non-denominational.
Some of the people who work for Young foundations talk about what they enjoy most about their work.